Tips
10 TIPS FOR TRAVELING WITH FRIENDS
05 April 2022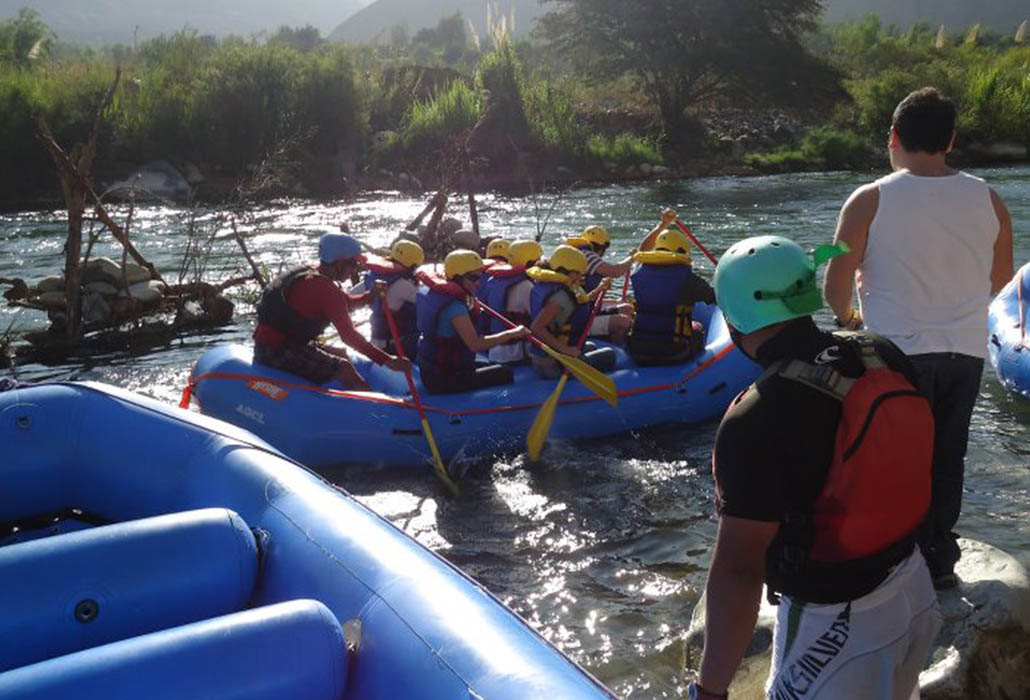 In addition to these tips, we can also recommend that you work with a registered travel agency, since an agency will be able to send you the options that best suit your needs…
Friends are people we choose to be part of our closest, most private circle, we share many things with them such as achievements, sadness, pranks and more, and a trip among friends is something that should not be missing, and for it to be a experience that you will remember forever, we bring you 10 tips so that your trip exceeds your expectations.
1. SET A BUDGET PER PERSON
As the old and well-known saying goes "Clear accounts, lasting friendships", set a budget that is within everyone's reach, you can save together by depositing a fixed weekly or monthly amount so that when you reach that amount you can look for the options that are most suitable for your budget.
2. BE CLEAR ON THE REASON FOR THE TRIP
A trip with friends can have many reasons, a bachelor or bachelorette party, someone who is going to move to another country, a reunion and many others, the theme and activities to be carried out in the chosen destination will depend on this.
3. CHOOSE THE DESTINATION YOU ARE GOING TO VISIT
As much as friends know each other a lot, we must take into account that each one is different, that is why we must choose a destination that is to everyone's liking, whether due to weather, activities, gastronomy, etc.
4. INVESTIGATE THE ACTIVITIES THAT CAN BE CARRIED OUT IN THE DESTINATION CHOSEN
Another important point, since not everyone likes to do the same activities, the idea is to have a great time with friends, where you will remember anecdotes that will remain only between you and that you will remember every time you get together.
5. CHOOSE THE TYPE OF HOTEL WHERE YOU WILL STAY
Here there may be divided opinions, while some will prefer a hostel to save on accommodation, others will prefer to stay in a hotel that gives them more privacy and security, at this point they can look for hotel offers that allow them to have savings on the rate per night and also meet everyone's safety expectations.
6. BUY FLIGHTS EARLY
In this case it is important that you have the date on which you are going to make the trip, the idea is to look for air tickets in advance to be able to find the cheapest rates, and if someone has enough miles they can also use them to lower a little more costs.
7. LIGHT LUGGAGE
Always try to carry what is necessary, so that the trip is not so heavy and you can enjoy doing many activities.
8. RESEARCH WHICH RESTAURANTS YOU MAY LIKE
In each destination there is a gastronomic point that offers local food prepared in a traditional way, the idea is that you can try these dishes and if you already have a list of recommended restaurants it will be easier to choose what and where to have lunch when you arrive at your destination.
9. DON'T FORGET TO CHARGE YOUR CELL PHONES AND PORTABLE CHARGERS
A photo will always remind you of the experiences you have had, what you met, the bloopers and many more things, that is why we always recommend charging your equipment at night to be able to immortalize every moment while you carry out your activities.
10. DON'T FORGET THAT SAFETY COMES FIRST
Depending on the chosen destination, you can acquire an assistance card to be able to receive medical attention in the event of an accident. In addition, we always recommend that you leave the data of the destination you are going to visit and where you are going to stay for a family member.
We hope that these tips will help you organize your next trip with friends and enjoy the experience to the fullest.
In addition to these tips, we can also recommend that you work with a registered travel agency, since an agency will be able to send you the options that best suit your needs, budgets and the profile of each group, so you only have to choose between the options that they provide for you and dedicate yourself to having a great time.
You already know that you can count on us to assist you on your next trip.
Until next time
The Peruvian Shades team