Celebrations
PERUVIAN CHRISTMAS TRADITIONS
14 December 2021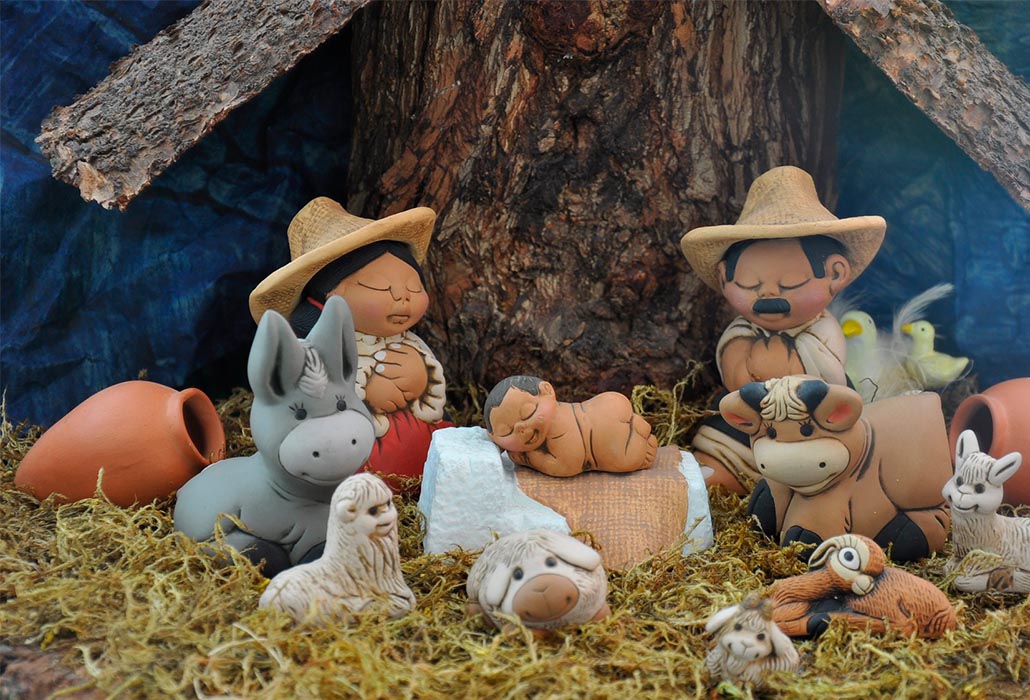 An event of culture and rhythms that are worth seeing.
Peru is a multicultural country, which fuses Andean customs with the customs brought from Europe by the Spanish and Christmas traditions are no exception, many of the current traditions of the different regions and departments of Peru come from the colonial era with what we bring you these colorful Peruvian Christmas traditions.
SANTURANTIKUY IN CUSCO
It is a fair in which the artisans gather in the Plaza de Armas of Cusco on December 24 to offer their crafts of saints and Nativity Scene, being the "Niño Manuelito" the most sold craft, the word Santurantikuy is a mixture of Quechua and Spanish meaning "Sale of Saints".
SOUTHERN BLACK CHRISTMAS
It is a Christmas activity held in the department of Ica in southern Peru, in which the birth of Jesus is represented accompanied by Afro-Peruvian music and dances, among these dances we can find the Hatajo, which is a choreography of footwork that honors the victims enslaved during the arrival of the Spanish or the Pachachura, which commemorates the liberation of the slaves around Christmas. An event of culture and rhythms that are worth seeing.
KIDS FAIR IN PUNO AND COCA LEAF READING
In Puno Christmas is received with the great "Children's Fair", where we will find a great variety of decorated nativity scenes, made with different techniques of the region, it is also the custom of many Puno families to read the coca leaves, to find out how they will go in the new year.
MIDNIGHT MASS
As is customary in the Catholic religion, before Christmas dinner the Mass of the Rooster is celebrated in which the birth of Jesus is commemorated, the families that go to church to celebrate this mass usually take their baby Jesus and put them in the nativity scene of the temple so that once the ceremony is over, he will bless them.
As you can see, Peru has many traditions and customs that are worth living at least once in your life.
Tell us what Christmas traditions you have in the place where you live!
Peruvian Shades