Travel
THE ASHLAR ROUTE: A QUARRY OF HISTORY AND EMOTIONS
25 February 2021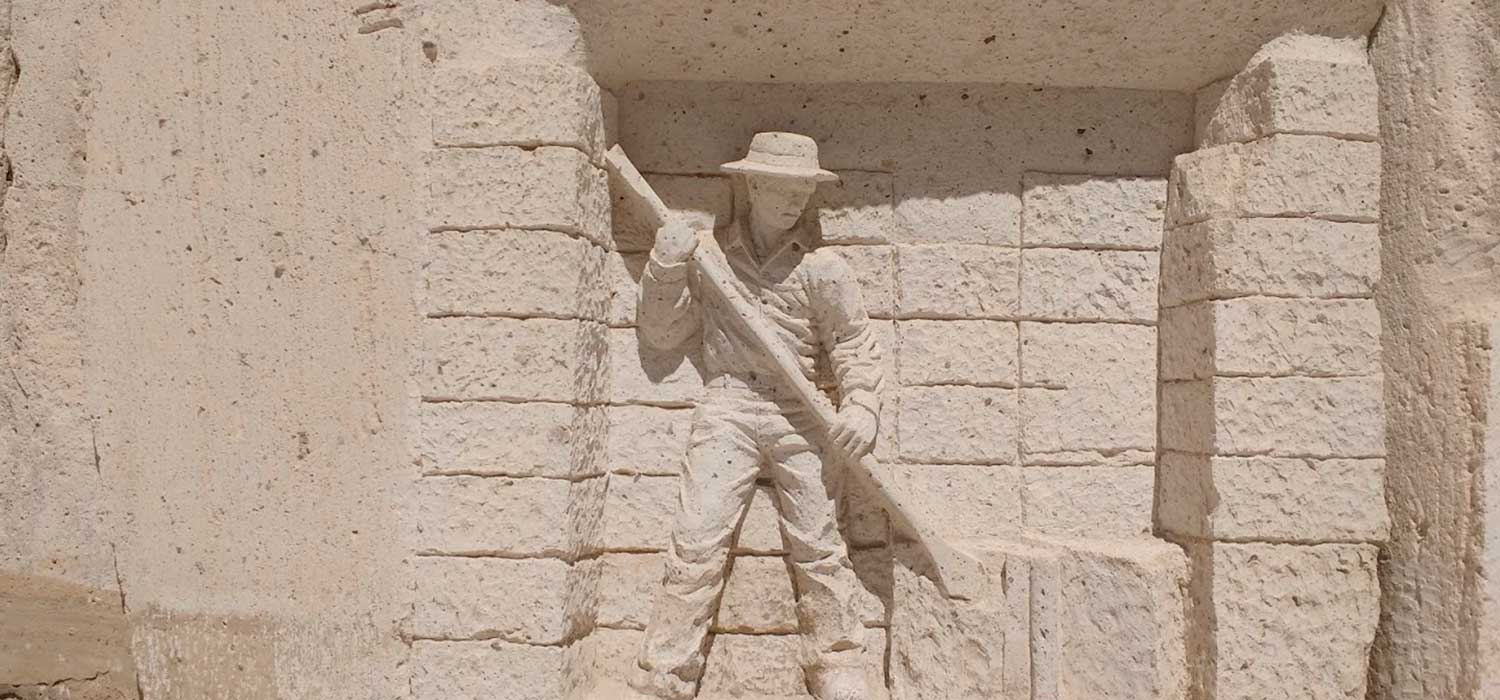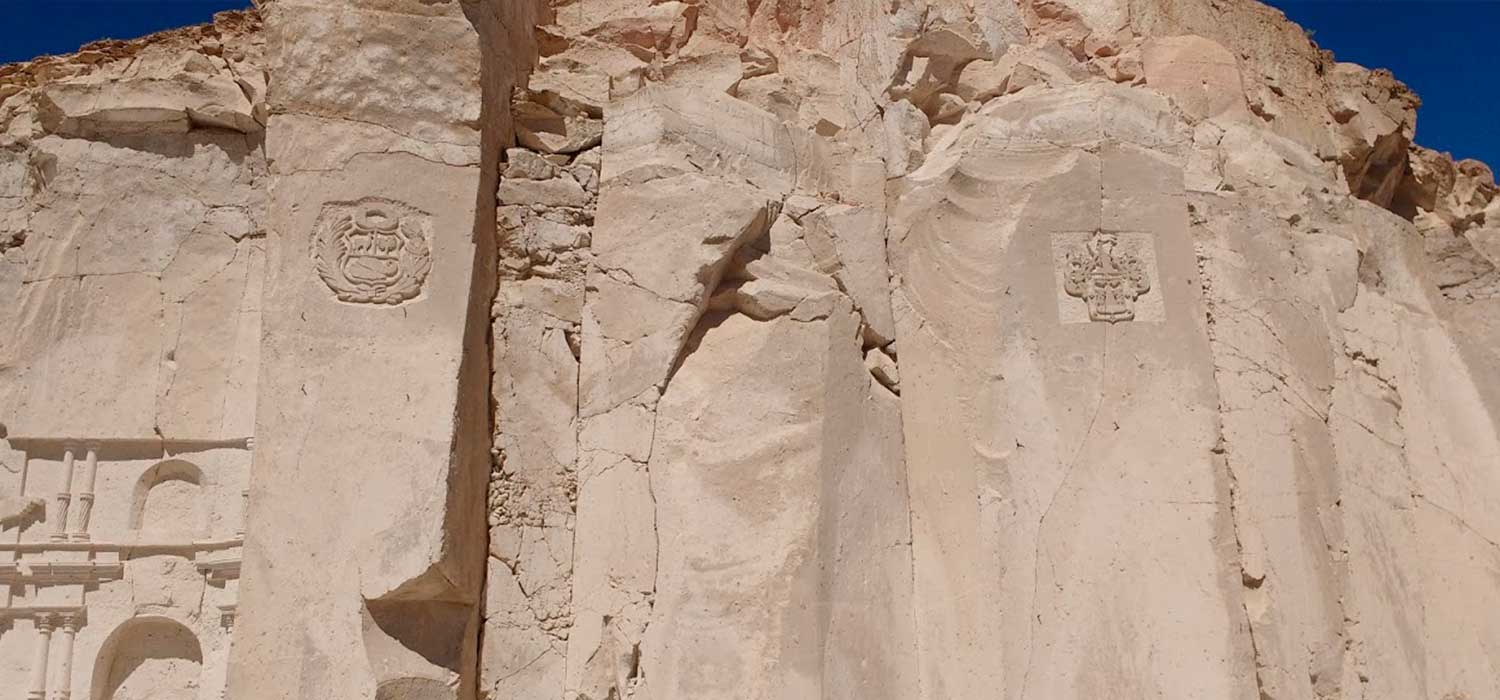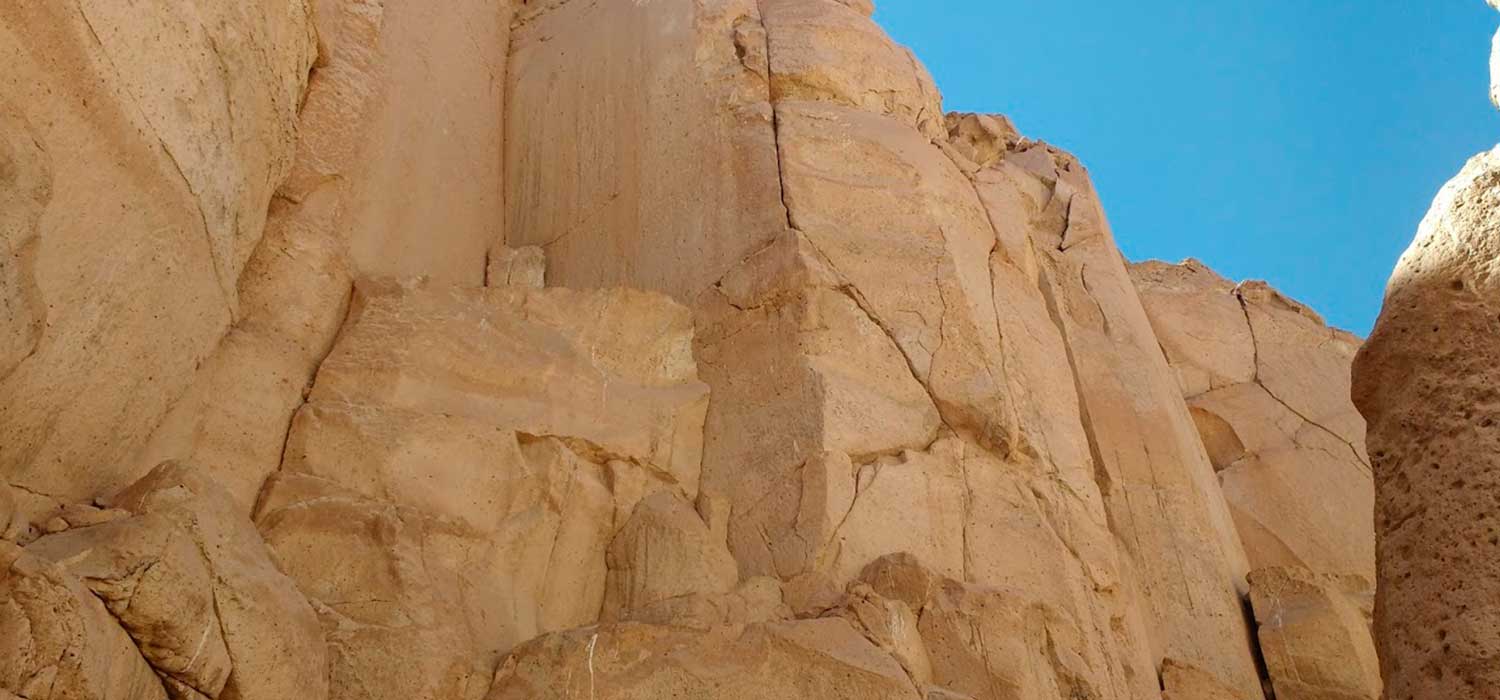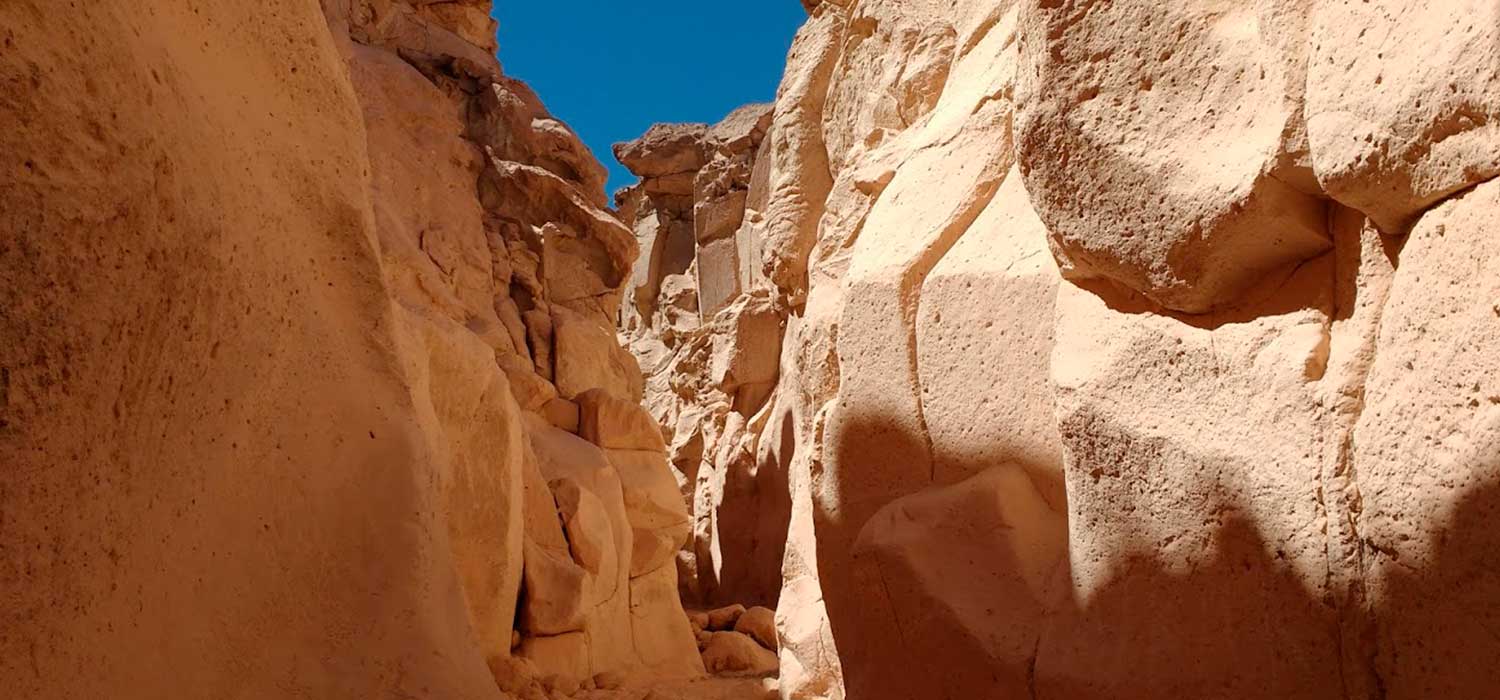 At the end of the walk, we will be able to observe petroglyphs, which are figures such as llamas, suns, snakes, etc. made by the ancient inhabitants of this area, the Wari culture
The city of Arequipa is well known for its constructions in ashlar, a lead-white stone of volcanic origin, which is extracted from the quarries located to the north in the district of Cerro Colorado, it is for its constructions with this stone that it is known also as "The White City"
What is ashlar?
Ashlar is a rock of volcanic origin, which indicates that the Chachani volcano had an explosive eruption millions of years ago, covering an area of approximately 600 m2. This stone was used for the constructions of the city of Arequipa giving this unique architectural touch, which differentiates it from other cities.
It is in these quarries that the rock is fragmented and given the necessary shape for construction, repair of old buildings and even for making sculptures and smaller works.
Tourist route
The Añashuayco quarry is located in the north of the city, in the well-known district of Cerro Colorado, this is the first stop on the Ashlar Route, this quarry is still in operation, due to the passage of time and artisan work is that this quarry has become an immense canyon with walls that are more than 30 meters high. It is here where the same stonemasons will show us the techniques, they have used for a long time to work the stone and they will tell us the history behind these quarries and the Arequipa buildings. In addition, we will find mega carvings made with combo and chisel as the representation of the front of the company church. Master stonemasons were in charge of making this mega work and carving it with ancestral techniques.
Then we will move to the Quebrada de Culebrillas, this is a sillar quarry that is not in operation, in this quarry we will take a walk of approximately 20 minutes inside the small canyon that has been formed by the passage of water. At the end of the walk, we will be able to observe petroglyphs, which are figures such as llamas, suns, snakes, etc. made by the ancient inhabitants of this area, the Wari culture, which are on the walls of the creek and can be seen clearly, we will also find apachetas that are altars made with stone mounds on some routes by indigenous travelers as an offering to the Pachamama or other deities.
In addition, you will be able to enjoy a unique landscape and you will learn from the same protagonists the history of the construction of Arequipa.
What to bring?
Remember that it is a tour where you will walk for approximately one hour, so you must take into account the following:
Arequipa is usually a sunny place with temperatures between 10 and 24 ° C during the day so you should bring sunglasses, sunscreen and a hat that protects you from solar radiation.
Inside the quarry there are usually strong gales so we recommend wearing a short wind jacket to protect ourselves from any cold air current.
Bring comfortable shoes and clothes to walk, so you can enjoy the tour much more.
Don't forget to bring water, preferably a reusable bottle, in this way we support the reduction of plastic contamination.
Since we are in this beautiful city, we cannot end the day without tasting a delicious Arequipa dish prepared with the most tasty recipes that take us back to the past, we can recommend ending the tour by having lunch at La Nueva palomino picanteria in the Yanahuara district, where you can taste delicious dishes and enjoy a very warm attention, and we also have another famous picanteria in the Sachaca district, "La Cau Cau", which also has a long history preparing very delicious dishes with recipes and secrets that are passed down from parents to children. , and thus we can continue to mention many more, with a lot of cultural value and with a lot of Arequipa history in their dishes.
You just need to visit this beautiful attraction and enjoy it in person!
Peruvian Shades