Celebrations
TOP 10 CREOLE SONGS
29 October 2021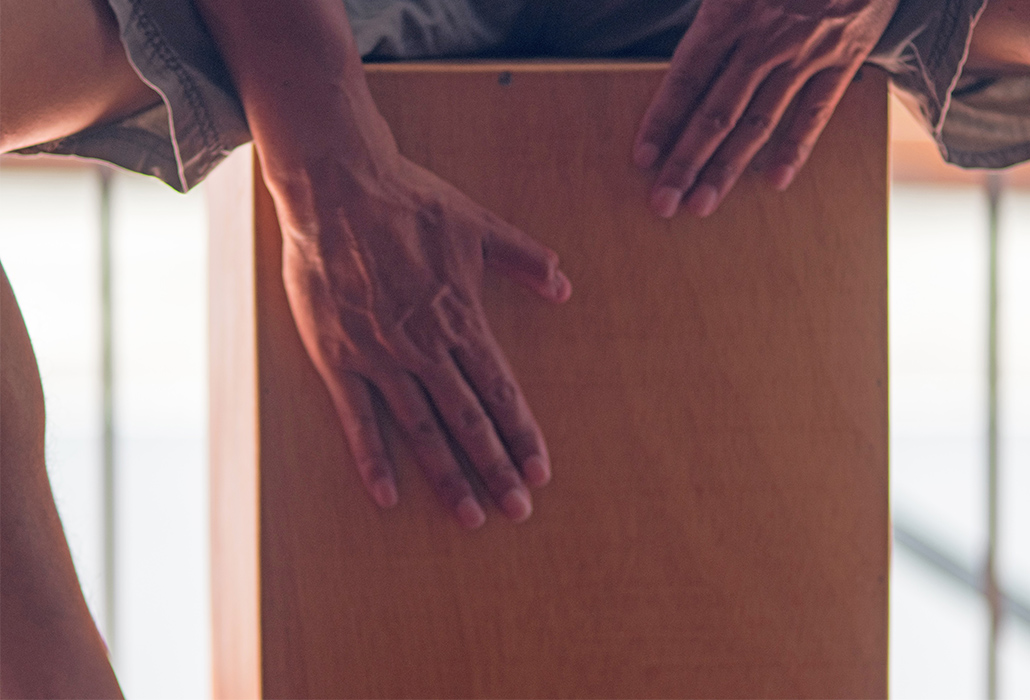 We have a great repertoire of songs that every time we listen to them remind us of our history, joys and sorrows and that will always have a special place in the hearts of all Peruvians.
This October 31 we celebrate the day of the Creole Song, that is why today we want to bring you our list of the 10 songs that you will like to enjoy today.
1. CONTIGO PERÚ
The first song that comes to mind is Contigo Perú with the voice of our beloved Zambo Cavero accompanied by the guitar master, Mr. Óscar Avilés, composed by another great, Mr. Augusto Polo Campos, who said that he wrote it in 15 minutes during the Morales Bermudez dictatorship, who asked him for a song to support the Peruvian Soccer Team during the Argentina 78 World Cup
Listen to it here
2. LA FLOR DE LA CANELA
Written and performed by the great Chabuca Granda, inspired by the walk of a friend over the old wooden bridge, from the Rimac, a song that was difficult for her to finish and that she was able to do thanks to a talk by Dr. Raúl Porras Barrenechea, to which Chabuca Granda attended, which was called "El Río, el Puente y la Alameda" and the Moreno referred to in her song is, according to Avilés, Dr. José Moreno who made a party at his house that Chabuca attended and between peruvian cajon and guitars hes mind finished creating this beautiful song and according to this story she walked to the balcony, opened the windows and began to sing "Déjame que te cuente, limeño, ay déjame que te diga, Moreno, mi pensamiento. A ver si así despiertas del sueño, del sueño que entretiene, Moreno, tu sentimiento"
Listen to it here
3. NUESTRO SECRETO
A song recognized anywhere by all Peruvians just by hearing the first notes of it, the song was written by Félix Pasache and was performed by the Embajadores Criollos, but the voice that made it better known was that of Arturo "El Zambo" Cavero, a song that tells us about a clandestine love between 2 people who promise not to reveal the secret, and who tell us that "no one will know that in your arms drunk with love … I fell asleep"
Listen to it here
4. CUANDO LLORA MI GUITARRA
A song that deals with heartbreak written by the great author Augusto Polo Campos, who in an interview with the magazine "Caretas" conducted by the journalist Teresina Muñoz – Najar, tolds us that after listening to Oscar Avilés at the Felipe Pinglo Club he left walking home and when he arrived he had finished the song, in this interview he also told that he felt that the one who sang it best was Alejandro Cortés from "Los Morochucos" and that at the premiere Óscar Avilés accompanied them with the guitar without knowing what it was the waltz he had inspired.
Listen to it here
5. CALLEJON DE UN SOLO CAÑO
Written by Victoria and Nicomedes Santa Cruz tells us the stories that were lived in the alleys of Lima, which had a single spout that was used to wash clothes, pots, and the personal hygiene of the inhabitants of the alley, here lived the Poor people of the time, the parties that were set up here could last for days and could be triggered by a birthday or even death.
Listen to it here
6. QUE SOMOS AMANTES
A story about a couple of lovers who must hide from everyone so that their partners do not discover their infidelity, was written by José Escajadillo and performed by the great Eva Ayllón, who took her to every corner where there was at least one Peruvian.
Listen to it here
7. JOSE ANTONIO
Written and sung by Chabuca Granda inspired by Jose Antonio Lavalle y García and the walk of paso horses. Jose Antonio Lavalle y García was a great friend of the Chabuca Granda family and came from an important family in Lima, in addition to working in the breeding and preservation of paso horses, history tells us that Jose Antonio passed away shortly before the song was premiered, that is why the last phrase of the song says "José Antonio, José Antonio Why did you leave me here?"
Listen to it here
8. EL PLEBEYO
Written by Felipe Pinglo, it is about a love of different social classes, where the family of the woman who was pretended despised a boy for being of low social class, one of the phrases of this song claims why the difference if his blood also stains red … "Blood and heart are not different." "Lord why human beings are not of equal value" phrase with which this song ends.
Listen to it here
9. CARIÑO BONITO
Song written by Augusto Polo Campos inspired by one of his daughters, tells the song of nostalgia for that beautiful affection for being apart and that remembers every detail of her.
Listen to it here
10. MAL PASO
Song written by Luis Abelardo Nuñez, in which he tells us how the protagonist of the story is abandoned by her partner, who complains that life is going badly and always blaming his partner, but people recriminate his actions and laughs at his bad decision until they tell him that if he is abandoned it is because it is not a big deal, the protagonist of the story reproaches him that, if one day he remembers her, he should remember that he hurt her.
Listen to it here
We have a great repertoire of songs that every time we listen to them remind us of our history, joys, and sorrows and that will always have a special place in the hearts of all Peruvians. There is no Peruvian who has not sung one of these songs at the top of their lungs, ¡Long live Perú! Long live Creole music!
Leave in the comments which Creole songs are your favorites!
Until next time,
Peruvian Shades